"Many thanks Andrew"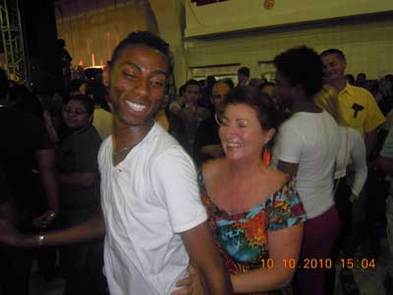 "Many many thanks to Andrew Draffen for his Brazilianista Tour 'Best of Brazil'. We had a fabulous 3 week adventure in this exciting country with Andrew and 8 other colourful and well humoured Aussies.
With Andrew's fluent Portuguese and local knowledge, the entire trip was a breeze, we always felt safe and secure having Andrew with us.
We were able to blend in and visit some incredible and entertaining venues. Everyday was an adventure, with something different and pleasing to our likes.
This was not your typical 'everybody on the bus, everybody off the bus tour'. We had just the right balance of sightseeing and relaxing.
Highlights were definitely the 'Samba School'(not what you may think), but you will never see, hear or feel that experience again. We all loved the Island of Morro (see picture) and 3 nights not enough ...3 months yes. Iguassu Falls is not to be missed – ever. And so much more...Thanks again Andrew!"
Debbie and Francis Taylor, Gold Coast, Australia
ftay7808@bigpond.net.au
more testimonials...
---