Best of Brazil


A fabulous introduction to this fascinating, vibrant country. From the famous beaches of Rio de Janeiro to Salvador, the centre of Afro-Brazilian culture; from the modernism of Brasilia to the wilds of the Pantanal – topped off with Iguassu Falls, one of the world's natural wonders.



---

Create your own tour



Brazilianista gives you the flexibility to decide your own itinerary and timetable using our extensive experience of Brazil. You can select your destinations according to your personal interests, time limits and budget.



---

Brazil Design Tour



From glittering Baroque masterpieces to Neimeyer's modernist curves, Brazilian art, architecture and design reflects the combination of its European, African and Indigenous origins.

---
Lonely Planet names Brazil was Lonely Planet's Numero Um destination to visit in 2014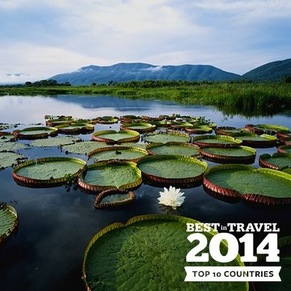 Travel to Brazil with former Lonely Planet author and Brazilianista, Andrew Draffen and you'll experience the real Brazil that even the locals can't show you.
Brazilianista's trips ensure you'll get the most from your visit to Brazil. From the fabulous cities of Rio de Janeiro and Salvador to the colonial gems of Ouro Preto and Paraty; from the teeming wildlife of the world's largest wetlands - the Pantanal – to the waterfalls of Foz de Iguacu, one of the natural wonders of the world, our trips take in the very best that Brazil has to offer.
Brazilianista offers local knowledge of the land-marks and the hidden secrets of Brazil. Our small groups mean flexible tours and activities…you're not locked into a daily routine!
Read the interview in "Gringoes" magazine with Brazilianista tour leader Andrew Draffen as he recalls his early visits to Brazil and offers tips for travellers.
http://www.gringoes.com/articles.asp?ID_Noticia=2479
---