Design your own tour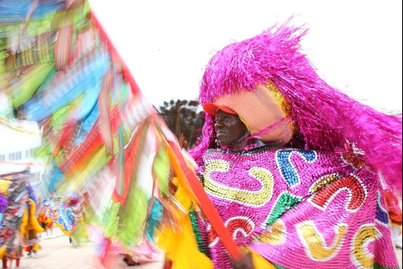 Brazilianista gives you the flexibility to decide your own itinerary and timetable using our extensive experience of Brazil. You can select your destinations according to your personal interests, time limits and budget.

All you need to do is send us your arrival and departure dates, accommodation preferences (standard, superior or luxury) and details of any other special needs and we will organize your trip - leaving you to concentrate on having a great time.


---
Foz d'Iguacu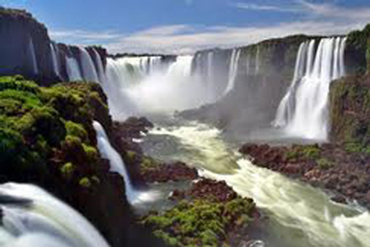 (3 days/2 nights) One of the natural wonders of the world! The 275 falls are over 3km wide and 80m high. Neither words or photos do them justice – they must be seen and heard.

---
Rio de Janeiro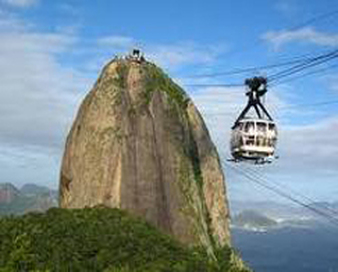 (5 days/4 nights – preferably over a weekend) Jammed into the world's most beautiful setting – between the mountains and the sea, Rio is known as the marvellous city and is the pride of the Cariocas (citizens of Rio).
---
Parati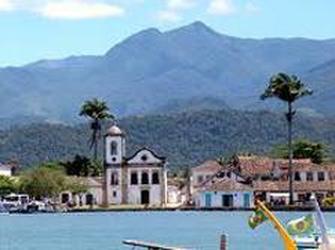 (3 days/2 nights) A well-preserved colonial gem surrounded by lush tropical islands and beaches. The coastline is superb, with steep, forested mountains reaching to the sea.

---
Itatiaia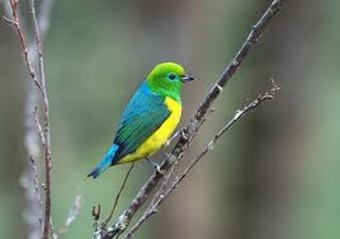 (3 days/2 nights – longer if you are an avid bird watcher)
---
Salvador

(3 days/2 nights – make sure one of them is a Tuesday) The former capital of Brazil, Salvador de Bahia, or simply Bahia, is the hub of Afro-Brazilian culture. Ornate churches stand on cobblestone streets. Festivals are spontaneous, wild, popular and frequent.
---
Morro de Sao Paulo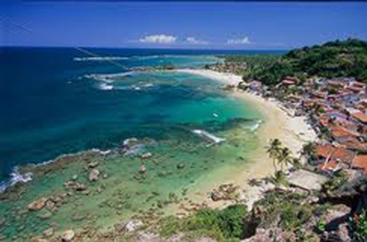 (3 days/2 nights) On the island of Tinhare, Morro has wonderful beaches and the village is loaded with restaurants and bars. With no cars on its sandy streets, Morro is a relaxing place outside summer.
---
Lencois Bahia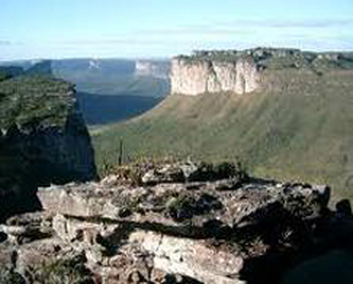 (3 days/2 nights – longer if you want to trek in the national park) Situated in a gorgeous, wooded mountain region, Lencois is a small town steeped in history. There's great hiking to peaks, waterfalls and rivers in the surrounding National Park of Chapada Diamantina.


---
Brasilia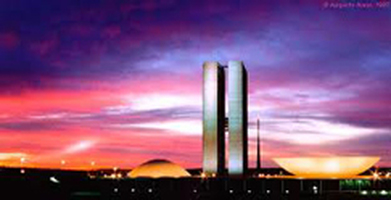 (2 days/1 night) The nation's capital is definitely worth a visit. Fifty years after being founded, it's now a sophisticated, interesting city with a lively nightlife. If you're a fan of modern architecture, Brasilia's buildings and monuments will leave a lasting impression.
---
Maceio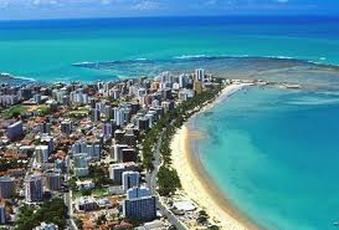 (3 days/2 nights) Capital of the magnificent state of Alagoas, Maceió is a charming seaside city surrounded by calm, emerald waters.


---
Recife & Olinda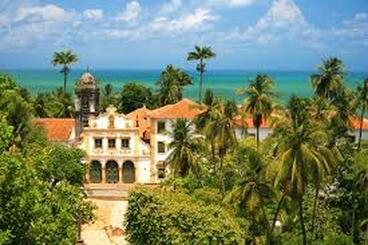 (4 days/3 nights) The Venice of Brazil, Recife is a city of water and bridges, with offshore reefs, as well as some of Brazil's best folk art, music and festivals. Its sister city, Olinda, is a beautiful enclave of colonial buildings filled with artists, students and bohemians.

---
Natal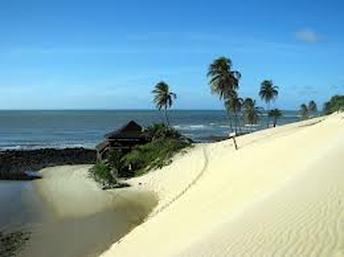 (3 days/2 nights) Commonly called "Sun city", Natal is located at the easternmost tip of Latin America. Its numerous beaches of white sand, natural swimming pools, waves ideal for surfing, huge dunes, coconut palms and its summer that lasts the whole year make this city one of the most popular tourist destinations of Brazil.
---
Pipa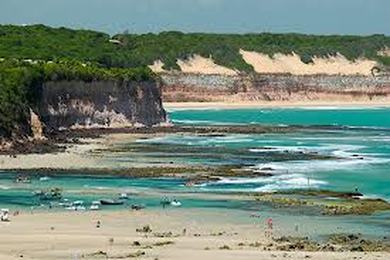 (3 days/2 nights) This little fishing village is one of the most beautiful spots on the Brazilian coast.
---
Fernando de Noronha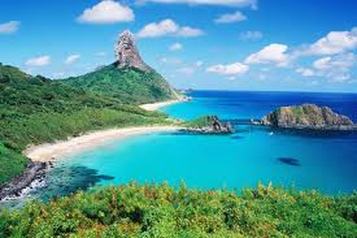 (4 days/3 nights) You can believe all that you've heard about the marvels of the Fernando de Noronha archipelago. In this Marine National Park the crystal clear waters, rocks, cliffs, vegetation, are all spectacular. Underwater, you'll come across fauna that you rarely see, and if you're not fond of diving, a pair of binoculars is enough to see the multitude of frolicking dolphins.
---
Fortaleza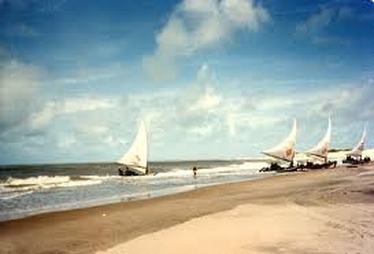 (3 days/2 nights) State capital of Ceara, at 3 degrees below the equator, Fortaleza boasts 30km of beaches and a vibrant nightlife. It's also the starting point for a visit to the state's other marvellous beaches.
---
Jericocoara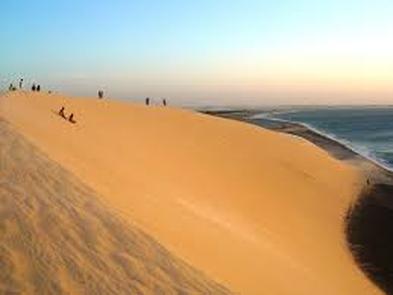 (3 days/2 nights) One of the 10 most beautiful beaches in the world according to the Washington Post. Jeri is more than just a beach resort - it's an experience of being permanently exposed to the elements: sun, sea, wind and sand.
---
Lencois Maranhenses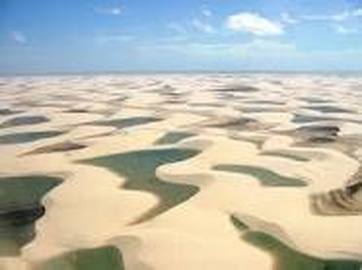 (3 days/2 nights) One of the most breathtaking places in Brazil - a vast expanse of white dunes spreading over 70km along the coast and over 50km inland.
---
Parnaiba Delta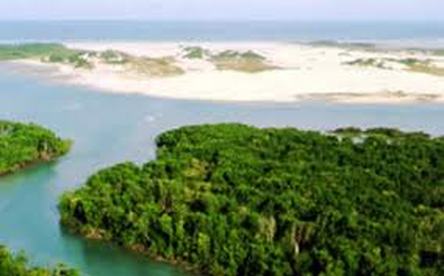 (3 days/2 nights) Made up of 85 islands over an area of 2700 sq km. the delta of the Americas is a rare phenomenon, comparable to the Nile and the Mekong.
---
Sao Luis & Alcantara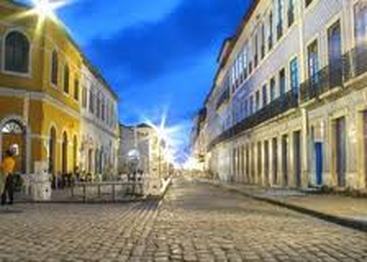 (4 days/3 nights) A unique Brazilian city and one of the best examples of Portuguese colonial architecture in the world.

---
Belem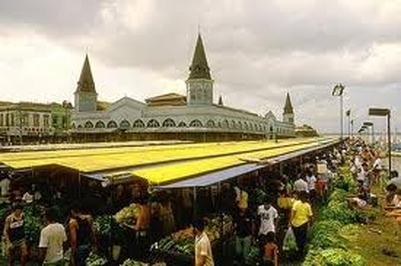 (3 days/2 nights) The gateway to the Amazon, with a fascinating history and the biggest open-air market in Brazil.

---
Santarem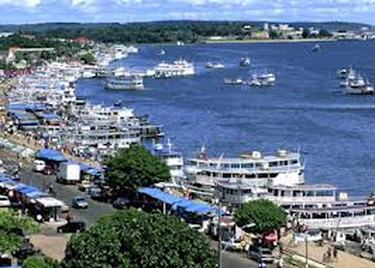 (3 days/2 nights) The crystal waters of the Tapajos river and its lovely beaches have earned the region the nickname "Caribbean Amazon".

---
Manaus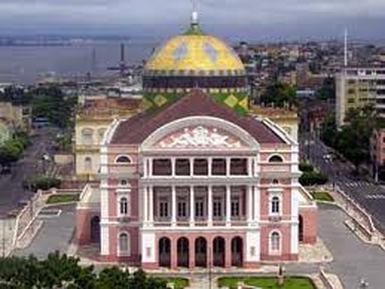 (3 days/2 nights) The capital of the Amazon, with a lively history and the gateway for short trips into the rainforest.
---
Pantanal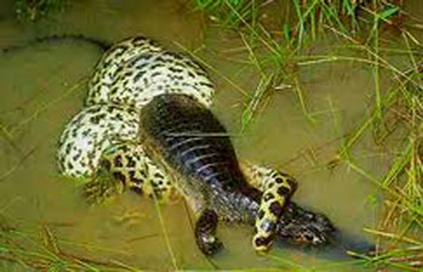 (4 days/3 nights) The world's largest wetlands and the best place in Brazil to observe wildlife.

---
Ouro Preto/Tiradentes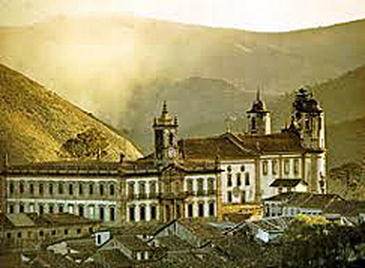 (4 days/3 nights) Two well-preserved colonial gems in the mountains of the state of Minas Gerais. The gold rush in the 18th century made Ouro Preto the centre of Brazilian baroque.
---