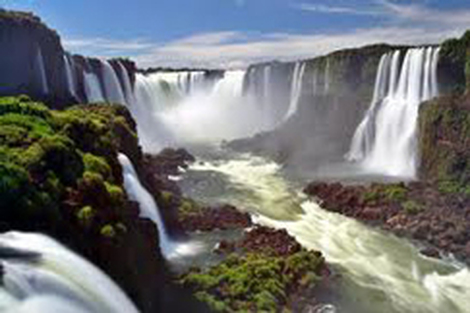 A fabulous introduction to this fascinating, vibrant country.

From the famous beaches of Rio de Janeiro to Salvador, the centre of Afro-Brazilian culture; from the modernism of Brasilia to the wilds of the Pantanal – topped off by Iguassu Falls, one of the natural wonders of the world.


2018 Tour is on the drawing board. Details available soon.

Includes transfers, city tours, Pantanal safari, accommodation and breakfasts



---
Itinerary – Best of Brazil in 20 days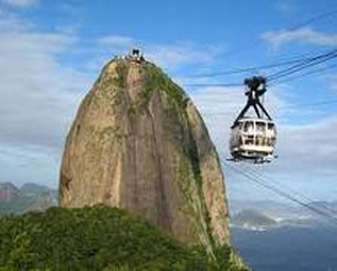 Day 1 – Rio de Janeiro – Sexta-feira (Friday)
Arrive in Rio – if you have the energy, go out dancing in Lapa – it's a good way to wake up your legs after a long flight. If not, hit the hay – it's going to be a big weekend!
Day 2 - Rio, Sabado (Saturday)
Get up as early as you're able and go straight to Arpoador for a swim and a coconut water. Then after breakfast have a wander around Ipanema. We'll go to a
football game
either Saturday or Sunday afternoon, depending on which game is the best. Go to the beach and check out how the Cariocas enjoy themselves – then we go out at night to a samba school.
Day 3 – Rio, Domingo (Sunday)
Pick up some souvenirs at the hippy fair in Ipanema in the morning – not many hippies these days, but lots of leather, jewellery, art, musical instruments and t-shirts. In the afternoon, it's futebol or beach (praia).
More music and dance if you're up to it.
Day 4 – Rio, Segunda-feira (Monday)
Time for some sightseeing. Both postcards (Cristo in the morning and Sugarloaf at sunset) in one day if the weather's good. If not, walking tour of the city and lunch at a traditional restaurant.
---
Salvador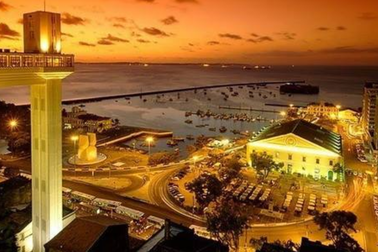 Day 5 – Terca-feira (Tuesday)

We fly from Rio to Salvador da Bahia – the centre of African heritage in Brazil - around noon – then spend the afternoon exploring the colourful, historic Pelourinho district. In the evening, there is a huge street party in the Pelourinho.

Day 6 - Salvador, Quarta-feira (Wednesday)

Schooner tour of the beautiful Baia de Todos os Santos (Bay of All Saints). We'll swim and lounge on a small uninhabited island before heading over to the island of Itaparica for a big buffet lunch. Have a snooze on the way back to Salvador – if the samba band doesn't keep you awake.

---
Morro de Sao Paulo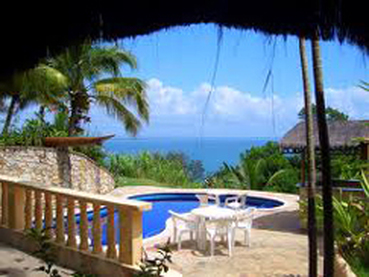 Day 7 – Salvador, Quinta-feira (Thursday)

After breakfast we catch the ferry from Salvador to the island of Morro de Sao Paulo. One of the best beaches in Brazil awaits. We'll stay in a lovely guesthouse a short walk from everywhere. Morro is lively at night, with several nightclubs and beach kiosks open until dawn. Sleep when you can.

Day 8 – Sexta-feira (Friday)

Go to the beach and relax with snacks and caipirinhas. Quarta Praia (fourth beach) is rated as one of the most beautiful in Brazil). Have a nap in the hammock during the afternoon. Go out to the nightclubs after a good meal and another nap.

Day 9 – Morro de Sao Paulo, Sabado (Saturday)

Take a motor boat around the island – eat lobsters for lunch on a beautiful deserted beach, then visit the oyster farm on the way home.

Day 10 – Morro, Domingo (Sunday)

A great day to go to the beach in the morning, eat a big lunch and lie in a hammock for a while.

Day 11 – Segunda-feira (Monday)

Back to Salvador, this time staying a bit further from the centre of town near the ocean beaches.

Day 12 – Salvador, Terca-feira (Tuesday)

Say goodbye to the colonial capital and fly to the nation's capital. What a contrast! After 50 years it looks better than ever – especially now the street trees have grown as the landscapers intended. We'll do a city tour and take in the unique planned city. Spectacular sunsets are a daily feature.
---
Brasilia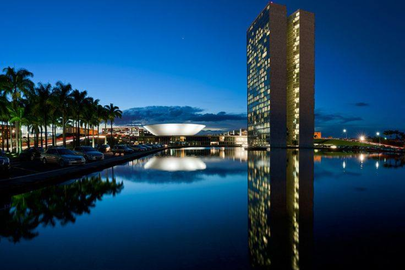 Day 13 – Brasilia, Quarta-feira (Wednesday)

We'll have time in the morning to wander the monuments a little more – then we fly west to Cuiaba, capital of Matto Grosso state and gateway to the Pantanal, a wetlands teeming with exotic wildlife. Depending on the weather, we'll stay in Cuiaba or head directly from the airport to the Panatanal – have to be flexible out here.

---
Pantanal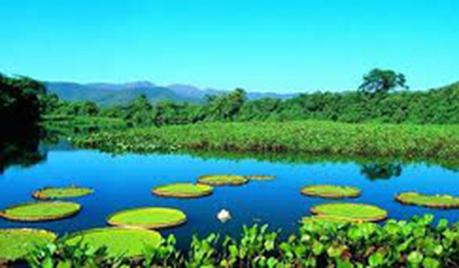 Day 14 – Pantanal, Quinta-feira (Thursday)

We'll be in the Pantanal for 3 days and 2 or 3 nights. It's a natural wonderland and we'll be exploring for wildlife before breakfast, after breakfast, after lunch and after dinner. Modes of transport will include foot, truck, boat and horseback. We'll stay on a couple of guest farms - exactly where depends on the weather


Day 15 - Pantanal, Sexta-feira (Friday)

Wildlife spotting

Day 16 – Pantanal Sabado (Saturday)

We'll be back in Cuiaba by nightfall. We'll relax in Cuiaba, a lively town.
---
Foz do Iguacu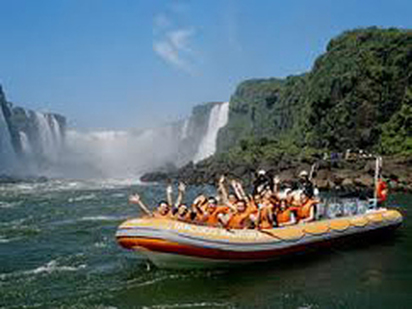 Day 17 – Foz d'Iguacu, Domingo (Sunday)

An early flight takes us to Iguacu Falls via Brasilia. No trip to Brazil is complete without experiencing the falls - one of the natural wonders of the world. The afternoon is free to catch up on the sleep you missed or we can visit a bird park and get close to some cheeky toucans!

Day 18 – Foz, Segunda-feira (Monday)

This morning we'll visit the Brazilian side of the falls – talk about panoramic! The afternoon is for relaxing by the pool.

Day 19 – Terca-feira (Tuesday)

Today we head to the Argentinian side. This is where we get close and personal with the falls – there's a boat ride (optional) to take you under some of the smaller falls.

Day 20 – Iguacu Falls, Quarta-feira (Wednesday)

After breakfast we fly back to Rio and the tour ends. In 20 days you've visited all the capitals of Brazil from past to present, relaxed on a tropical island Brazilian-style, spotted wildlife in the Pantanal, the world's largest wetlands, and experienced the falls at Iguacu, one of the world's natural wonders! The best of Brazil!

Sound good?
---